Jako wielbicielka jabłek i wszystkiego związanego z przyprawami korzennymi chciałam wypróbować ten prosty, acz smaczny i rozgrzewający napój. Podaję wersję bezalkoholową, ale jeśli szukacie czegoś jeszcze bardziej rozgrzewającego to z powodzeniem można dolać trochę procentów ;)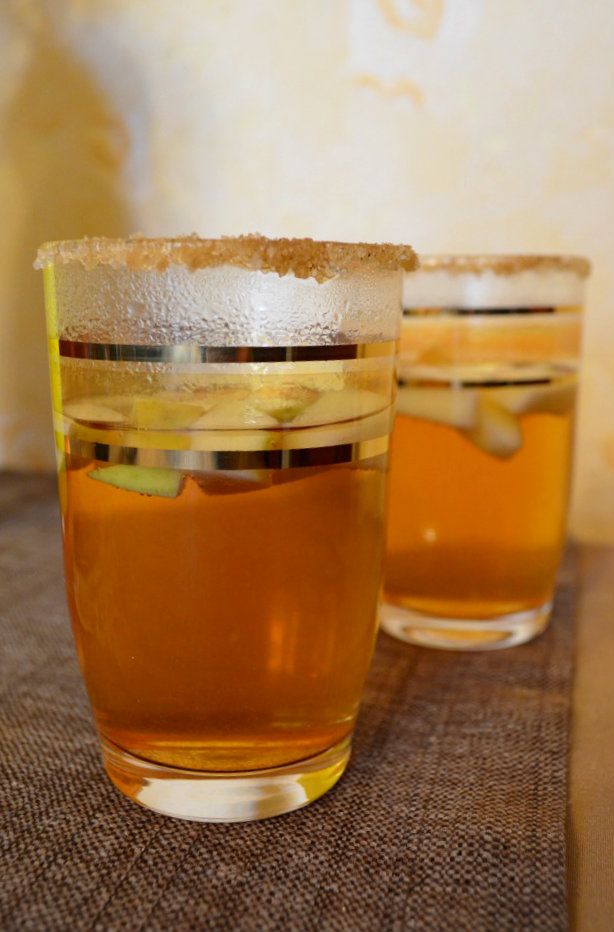 As a person who loves everything apple and with spices, I just had to give this recipe a go. It's just so easy and tasty- everyone can prepare their own hot beverages! In this post I present the non-alcoholic version, but if you really need a proper hot drink you can always add some alcohol ;)
Składniki ( na 8 porcji):
8 szklanek soku jabłkowego
1/4 -1/2 szklanki "upchanego" cukru brązowego
1 laska cynamonu
1 łyzeczka ziela angielskiego
1 łyżeczka goździków
małe kawałki jabłek
W garnku połączyć sok i cukier. Wszystkie przyprawy włożyć do podwójnie złożonej gazy (lub materiału do wyrobu sera) i zawiązać nitką na końcu, tak aby stworzyć "torebkę" i przyprawy nie wypłynęły w trakcie gotowania. Dodać torebkę z przyprawami do garnka z sokiem. Zagotować, potem zmniejszyć ogień, przykryć garnek i gotować ok. 10 min. Wyciągnąć przyprawy i wyrzucić je. Napój podawać najlepiej w kubkach i dodatkowo można ozdobić je plasterkami jabłka.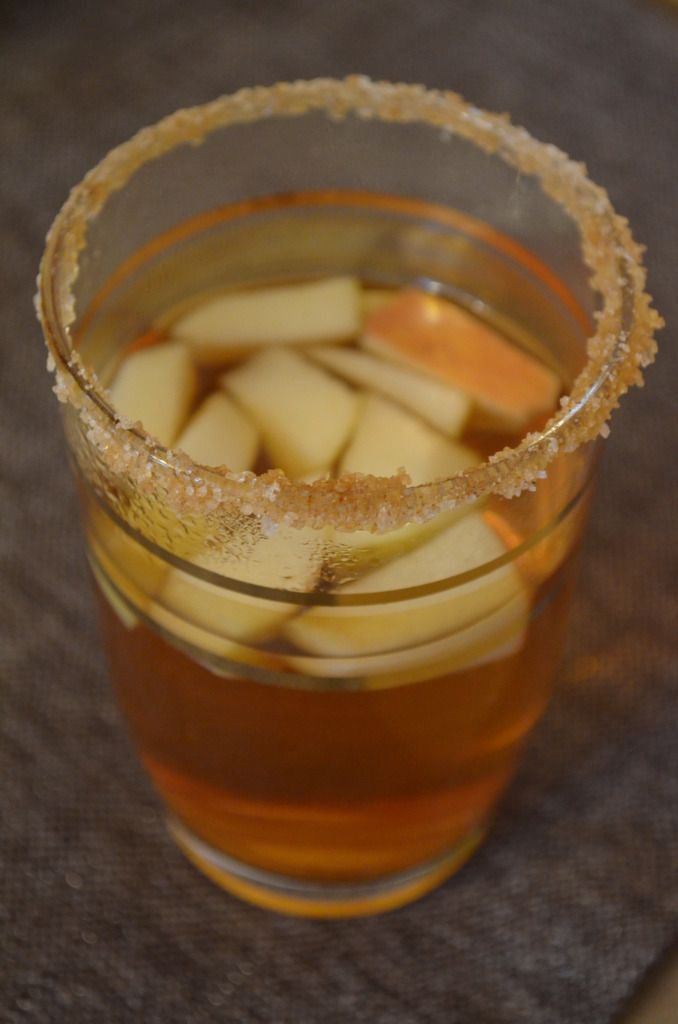 Ingredients (yield 8 8-ounce servings)
8

cups

apple cider or apple juice

1/4 - 1/2

cup

packed brown sugar

1

stick cinnamon

1

teaspoon

whole allspice

1

teaspoon

whole cloves
In a saucepan combine cider and brown sugar. For spice bag, tie cinnamon, allspice, and cloves in double layer of cotton cheesecloth. Add the spice bag to the cider mixture.

Bring to a boil; reduce heat. Cover and simmer for 10 minutes. Remove the spice bag; discard. Serve cider in mugs with small apple slices, if desired.
xoxo,
Agnieszka