Jak zwykle ubrana na czarno, i jak to ostatnio lubię, z dodatkiem koloru musztardowego :) W sumie bardzo prosty strój, ale uwielbiam go za dodatki. Kolczyki wysadzane cyrkoniami i buty z ciekawym wycięciem. Prosty i wygodny strój na niedzielę (no, dobra, buty na obcasie dla mnie raczej wygodne nie są, ale to można pominąć). Milej niedzieli!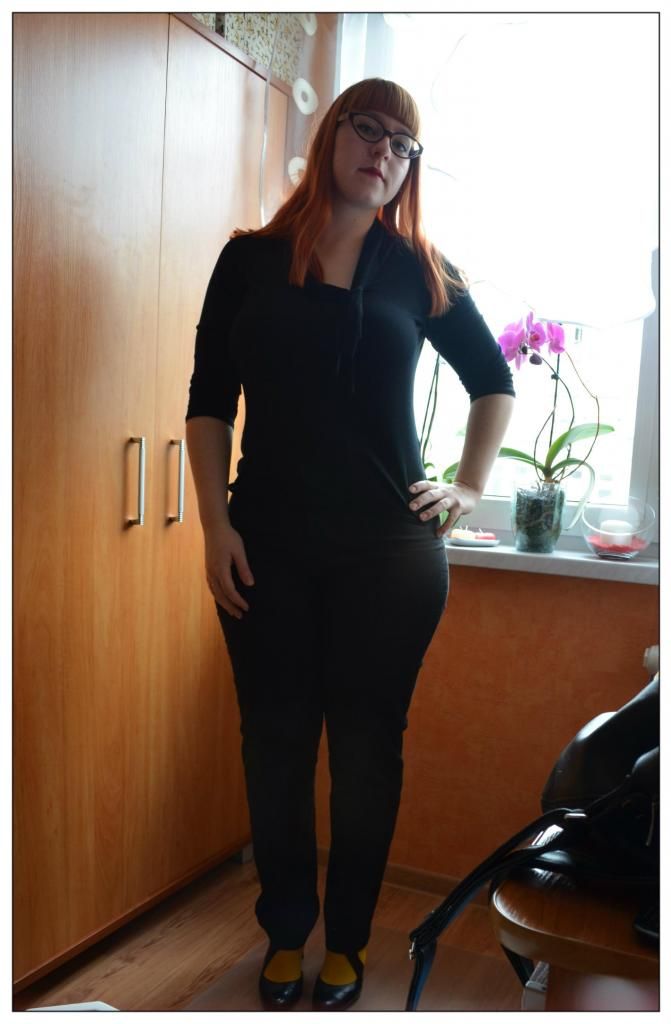 As usual I'm wearing a lot of black, but also as I like lately, you can find a pop of mustard there :) It's just a very easy outfit, but I like it for the accessories. Big bow earrings with crystals and shoes with interesting cut-outs. It all makes a very simple and comfortable outfit for Sunday (ok, except for the shoes, but that we can just omit, right?). Have a nice Sunday!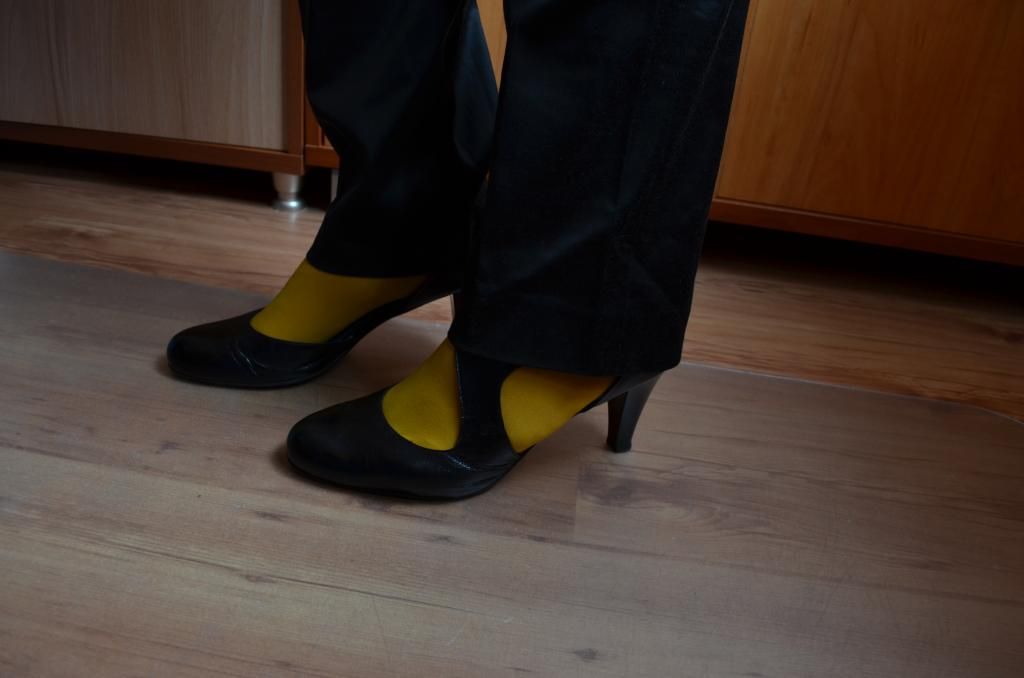 Bluzka/Blouse- ?-sh- thrifted
Spodnie/Trousers- ?
Rajstopy/Tights- ?
Buty/Shoes- S image
Kolczyki/Earrings- katherine.com
xoxo,
Agnieszka