Pierwszy raz ciasto to próbowałam u Kai i co tu dużo kryć- od razu je pokochałam. Jest naprawdę bardzo łatwe do zrobienia, przepyszne i jeśli nie lubicie marchewki, to od razu mówię, że w ogóle jej nie czuć. Robiłam już je 2 razy i to na pewno nie będzie koniec :P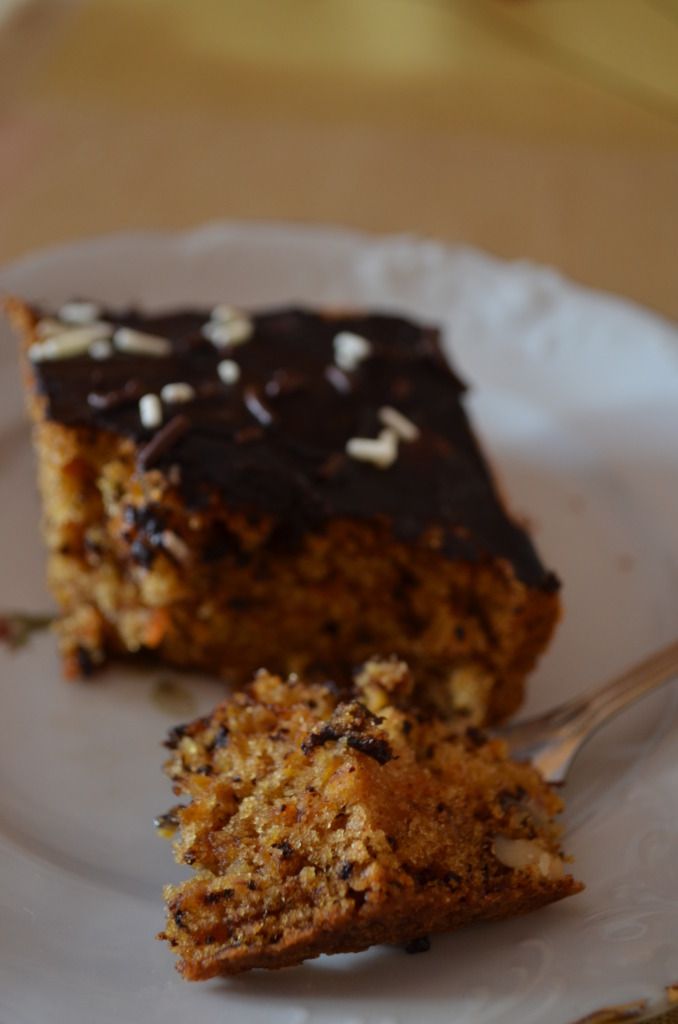 I have eaten this cake for the first time at Kaja's and the truth is that I loved it right away. It is really simple to make and so so delicious and even if you don't like carrot- you won't taste anything of it. I've already made this cake twice and I tell you, it won't be the end of my adventures with this recipe for sure :P
2 szklanki mąki pszennej
2 szklanki cukru
2 łyżeczki sody oczyszczonej
2 łyżeczki proszku do pieczenia
1 łyżeczka cynamonu
1/4 łyżeczki zmielonych goździków
1/4 łyżeczki zmielonej gałki muszkatołowej
1/4 łyżeczki zmielonego ziela angielskiego
1/4 łyżeczki soli
1 szklanka oleju roślinnego
4 jajka
1 szklanka posiekanych orzechów włoskich (opcjonalnie)
1 szklanka rodzynek (opcjonalnie)
4 duże marchewki, starte
W jednym naczyniu wymieszać składniki suche: mąkę, cukier, sól, proszek, sodę, przyprawy. W drugim naczyniu roztrzepać jajka z olejem. Połączyć zawartość obu naczyń, dodać marchewkę, orzechy i rodzynki, wymieszać łyżką. Blaszkę (ok. 25cm x 40cm) wysmarować tłuszczem i wysypać bułką tartą lub wyłożyć papierem do pieczenia. Do formy wyłożyć ciasto, wyrównać. Piec w temperaturze 180ºC do tzw. suchego patyczka. Wystudzić w formie, następnie można polać polewą czekoladową i posypać posypką (opcjonalnie).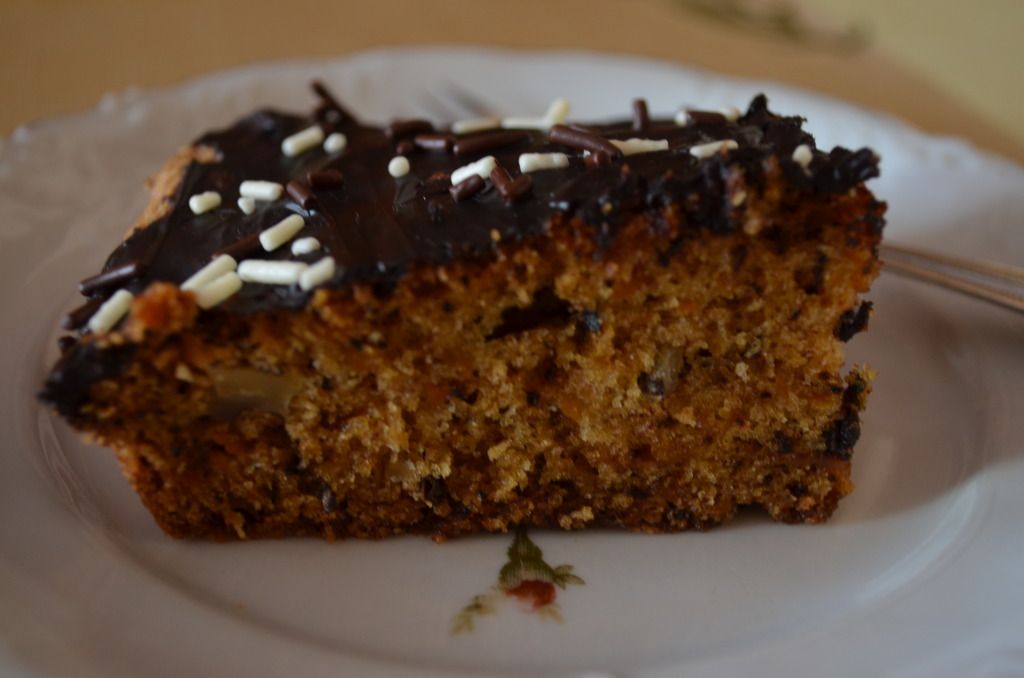 Ingredients (yields one batch):
2 cups flour
2 cups sugar
2 teaspoons baking soda
2 teaspoons baking powder
1 teaspoon cinnamon
1/4 teaspoon grated cloves
1/4 teaspoon grated nutmeg
1/4 teaspoon grated allspice
1/4 teaspoon salt
1cup vegetable oil
4 eggs
1 cup chopped walnuts (optional)
1 cup raisins (optional)
4 big carrots, grated
Place all of the dry ingredients in one bowl and all of the wet ingredients in the other bowl. Combine all of the ingredients and add grated carrots and add walnuts, raisins (optional). Grease the baking tin (about 25cm x 40cm) and sprinkle with flour or line with parchment paper. Pour the batter into the tin and even the surface. Bake at 180 degrees C until the wooden skewer inserted into the cake comes out clean. Let it cool down in the tin, then pour with chocolate glaze and add sprinkle (optional).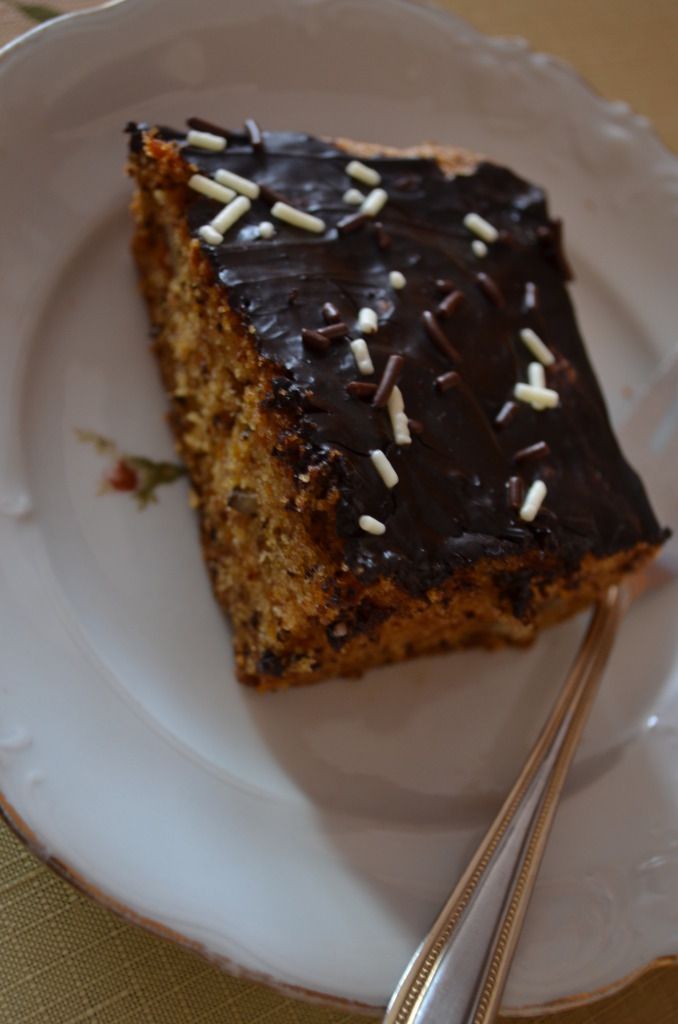 xoxo,
Agnieszka