Nie ma nic lepszego na upalne dni jak chłodny napój. Nawadnianie jest bardzo ważne, a gdy do tego jest jeszcze smaczne to...tym lepiej! Mówi się na to napój, ale tak naprawdę to zwykła woda z dodatkiem smakowym. Przedstawiam tu Wam wersję miętowo-truskawkową, ale możecie tam dodać, co tylko chcecie ;)
There's nothing better for hot summer days than that beverage. Drinking water is very important and when it's also tasty...it's even better! They call it 'beverage' but it's just normal water with a flavour addition. I'm presenting here a mint-strawberry version but you can add whatever you want ;)
Składniki:
(podaję ogólnie, bo można dozować wg upodobania i ilości wody)
woda mineralna (ja użyłam niegazowanej)
pokrojone truskawki
posiekane listki mięty
kostki lodu
Do dzbanka wrzucić lód, truskawki i miętę. Zalać wodą mineralną i zamieszać. Gotowe!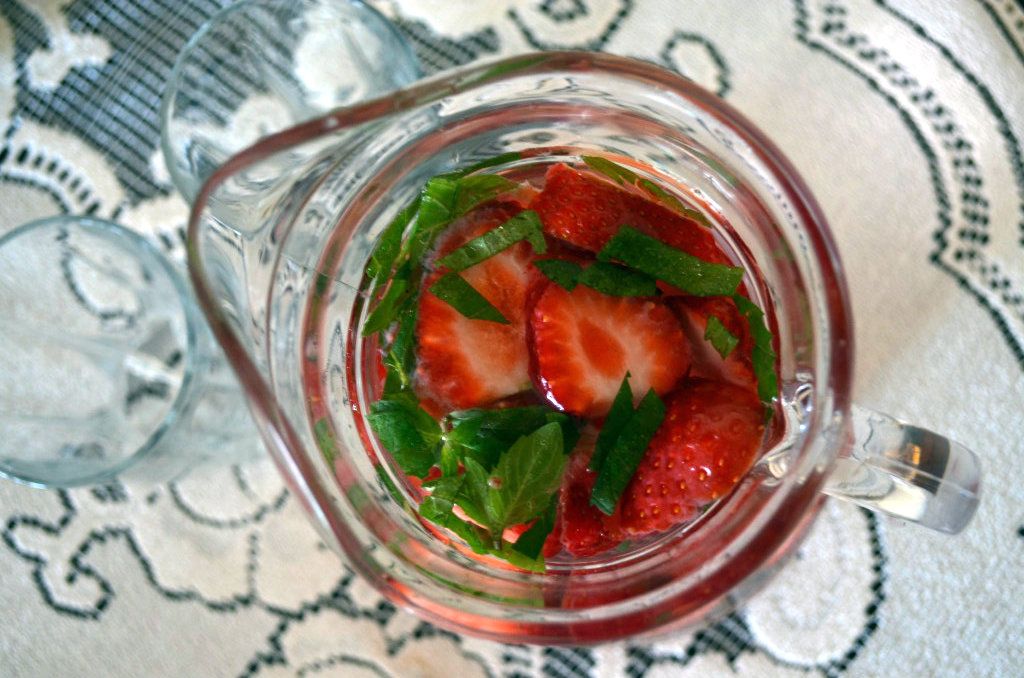 Ingredients:( general ingredients without units because the ingredients depend on your personal taste and the amount of water)
mineral water (I used still water)
chopped strawberries
chopped mint leaves
ice
Strawberries, mint and ice place in a pitcher and pour over water, then give it a stir. Tah-da!
xoxo,
Agnieszka